Out now – released 1 July 2022 – the new classical piano album 'Piano'.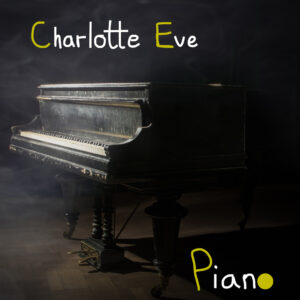 Listen to Charlotte's new single singer-songwriter piano ballad That Was The Start:
A few quick links some of Charlotte's latest works:
A sneak preview of Gentle Love – a delicate love song on piano cello which makes the hairs stand up on the back of your neck. https://soundcloud.com/charlotteevemusic/gentle-love
Used widely in Japan in film this pop song Follow The Sun has been a big hit the other side of the globe. https://soundcloud.com/charlotteevemusic/bsm030_tk15_follow-the-sun
Visit SoundCloud to hear Charlotte Eve's latest works, hear new compositions and sneak previews of works in progress.