Interviewed on Radio 2 today about my new song London Town We're Going Down – raising the alarm about climate change and inspired by the heat yesterday and fires raging across the UK. Please watch and share to help wake more people up to the climate emergency:
OUT NOW released 1 July 2022 the new classical piano album 'Piano' from Charlotte Eve. 10 tracks of melodically soothing, emotional and uplifting piano and cello compositions take you on a journey through loss, love and hope. Stirring tracks like Unstoppable Love lift your spirits and delicate creations like The Conversation pull at the heart strings as you imagine an impossibly painful conversation between two people. Available for streaming, and download now in all the usual places.
New Single "That Was The Start" is out now and available on iTunes, Spotify and on all other download and streaming sites. It's the first track from Charlotte Eve's forthcoming new EP due to be released this Spring 2022. Featuring Charlotte at her Bechstein grand piano and accompanied by ex-Blur cellist Ivan McCready its another beautiful ballad from the talented British singer-songwriter.
The groundbreaking new BBC Drama The Informer is on BBC iPlayer in UK now. Charlotte's powerful song The Devil is featured in Ep. 6. US audiences will hear the track in Episode 1 too! The Devil is now available to buy on iTunes and other digital platforms.
Official Music Video for One Love out now! Thank you to generosity of Ray Davies for recording at Konk. Watch and share here!
Charlotte's beautiful new ballad Follow The Sun has just been featured on Channel 4's Great Hotel Escape. Listen here.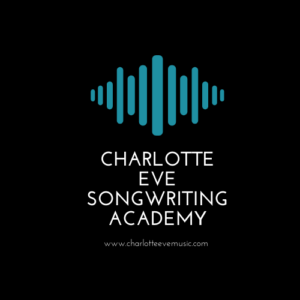 Charlotte Eve is currently one of the most original and exciting composers in the UK, with a unique voice to match. Chris Martin and Ray Davies are both fans of her work which gives you an idea of the pedigree of her songwriting. Her distinctive piano and voice work and alt pop tracks have enjoyed critical acclaim and been featured in BBC Bafta winning drama and a wide range of dramas and documentaries across the world.
Her classical piano and strings works are enjoying placements in TV and film globally – immediately recognisable as Charlotte Eve creations they stand apart with their exquisitely crafted and memorable melodies that tug on your heart strings.
Charlotte is currently working on a new alt pop album and classical piano album – both due for release in Spring 2022 and with tours planned for summer 2022.
A selection of her catalogue is currently signed to Music Publisher Ellis Rich OBE.
Charlotte Eve offers:
Songwriting for international artists.
Co-writing services.

Music for advertising.

Songwriting tuition/ courses.
Quote from Jonny Campbell, BAFTA winning Film Director:
"I've long been a huge fan of Charlotte Eve's music and was fortunate to use her hauntingly melodic track THE DEVIL for my soundtrack of IN THE FLESH (BBC3). Her latest track ONE LOVE is such a memorable and evocative melody, characteristically performed with her unbridled passion and raw soul. Charlotte's unique ability to simultaneously capture light and shade – both the spirit of joy in relationships as well as their aching fragility has been a hallmark of her songwriting and this is a wonderful addition to her repertoire. What a talent."